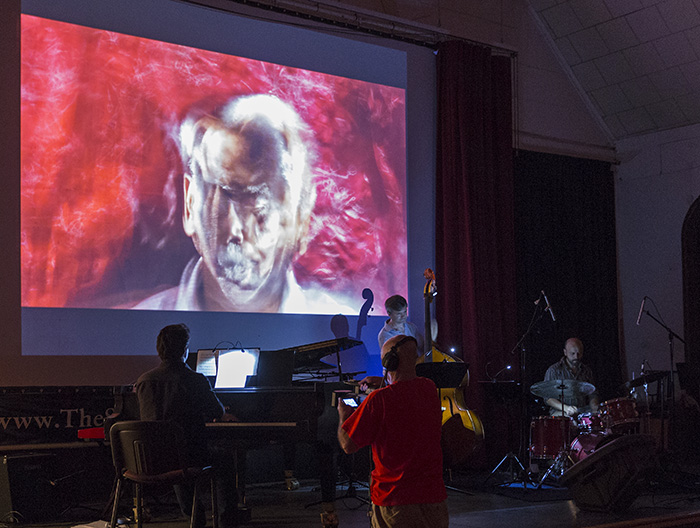 A multi-media performance featuring photography created by the blind and visually impaired members of the
SEEING WITH PHOTOGRAPHY COLLECTIVE
with original music by the DANIEL KELLY TRIO
Exhibited in galleries around the world, the haunting and poetic images of the Seeing with Photography Collective are created in a dynamic process called "light painting" transporting the viewer into their unique dream world of surreal portraits.
Their captivating images will be projected on a video screen throughout the performance. Audiences will hear recorded interviews from these blind & visually impaired photographers reflecting upon their personal experiences with blindness and Daniel Kelly's riveting original music composed in response to these compelling stories.
Audience members will create a new photo with members of the Collective that will be projected on screen during the concert!
Same-day workshops are available.
SEEING WITH PHOTOGRAPHY COLLECTIVE GALLERY
A SELECTION OF UP TO 20 PHOTOGRAPHS CAN BE MOUNTED IN THEATER LOBBIES FOR AUDIENCES TO VIEW.
8X11 PRINTS OF SELECT PHOTOGRAPHS WILL BE AVAILABLE FOR PURCHASE AT PERFORMANCES.
ALL PHOTOGRAPHS © SEEING WITH PHOTOGRAPHY COLLECTIVE